News
---
North County Incorporated along with the St. Louis Regional Business Council
Announces Reinvest North County Fund

Immediate Investment for North County Business and Community Relief
The North County Regional Development Association along with the St. Louis Regional Business Council has organized an immediate response to support small business owners and school children who were impacted by the recent tragedy in the City of Ferguson and surrounding communities.
Please visit Reinvest North County Fund for more information.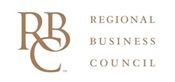 ---
A Job posting from the Spanish Lake News
Executive Director for Spanish Lake Community Development Corporation
The Spanish Lake Community Development Corporation (SL-CDC) focuses on stabilizing the Spanish Lake area of North St. Louis County. SL-CDC's mission is to enhance the quality of life and to increase the socially and economically healthy living environments in Spanish Lake, by promoting and engaging in neighborhood improvement projects and other related activities, including the provision of decent housing that is affordable to low-and moderate-income residents.
SL-CDC is looking for its first Executive Director. This is a start-up organization that is in its early stages of development. As such, it presents an exciting opportunity for someone who wants to direct the activities and help shape the future of the new CDC. The ideal candidate will have housing experience, coalition building skills and experience with start-up initiatives.
Click here if you would like more information about the job.
For a full job description and application requirements, visit The Rome Group.
Applications must be received by March 7, 2014
---
Free volunteer tax preparation
Free volunteer tax preparation will be available beginning January 25, 2014 at over 100 locations throughout the St. Louis area for families making $52,000 or less.  You may also choose to prepare your federal and state taxes online for free at
www.GatewayEITC.org if your family income is less than $58,000.
Call United Way's 211 helpline for information on site locations, hours and the list of documents to bring.  There are additional locations that are not listed in the attached document.
Electronic filing and direct deposit are available for fast refunds.
With financial support from the United Way of Greater St. Louis, 884 IRS trained volunteers prepared 16,140 federal tax returns, delivering over $19.7 million in tax refunds to St. Louis families in 2013.
---
Enjoy a great dine-in or take-out meal on October 25, 2013 at one of the local restaurants listed on this flyer, and a portion of the proceeds will go to the Ferguson-Florissant School District's Community Response Team to provide critical support for families in need.
---
Sen. Gina Walsh Launches Health Care Reform Resource Website in Advance of Open Enrollment under ACA
Health Care Reform Resource Website
State Sen. Gina Walsh, D-Bellefontaine Neighbors,  launched a website devoted to information on health reform under the Affordable Care Act (ACA) on her official Senate Web page. The site guides citizens through the provisions of the ACA and how those changes in federal law benefit Missourians.
A key part of the ACA involves each state, or the federal government, establishing an insurance marketplace. There, citizens can see a variety of different insurance plans and find one that best fits their budget. Every plan offers comprehensive coverage.
Senator Walsh's resource website walks citizens through the process of enrolling in the marketplace and finding a plan. She said she hopes the resource page can better inform the public of what exactly the ACA does and how it benefits them.
---
Community Bulletin
The 24-year-old from Spanish Lake, MO has been missing since Dec. 18, 2011. She was last seen in the driveway of the family's home at about 3 p.m.  Roughly three hours later, Coldon's black 1998 Chevy Blazer was impounded by police after it was discovered about a 25-minute drive from her home, at Ninth Street and St. Clair Avenue in East St. Louis, IL. The keys were in the ignition with the motor running and the driver's door open.
If you, or anyone you know, has any information on this, or any other missing person's case, please report it to police.
Anyone with information may call Detective Vogel with the St. Louis County Police at 314-615-8630.
---
FRIENDS OF GINA WALSH will be having a float in the 2012 FERGUSON FOURTH OF JULY PARADE!
Wednesday, July 4, 2012
 Ferguson, MO
 Parade starts at 10:00 A.M.
 The 2012 Theme is "Ferguson Celebrates the Country Fair" and Gina's volunteers have created a patriotic tribute to American Freedom and Liberty.  Join us at the parade on Wednesday morning and celebrate America's Independence Day.
---
North County Community Festival
Saturday, June 23, 2012 4-9pm at the Jamestown Mall.
The City of Black Jack, the St. Louis County Police Department, Cars 4 Kids, and Majic 104.9FM have teamed up to bring the community the North County Community Festival which will be held at Jamestown Mall on Saturday, June 23, 2012 from 4-9PM with Fireworks at Sunset.
The event will feature free inflatable rides for the kids, as well as a car show sponsored by Cars 4 Kids.  Majic 104.9FM will be on site from 6-8pm handing out free food to the first 200 people.
There will be music and entertainment on the main stage all day long with dignitary ceremonies taking place at 6:30pm. The Fireworks display will begin at Sunset. The event is free to the public. Everyone is invited.
---
Fiesta in FlorissantSaturday, June 23 from 10am-10pm
and Sunday, June 24 from 11am-9pm
Knights of Columbus Park
Authentic food, live music, Hispanic arts and crafts
The event is free to the public. Everyone is invited.
---
 Gina Walsh and friends at the 2012 Valley of Flowers Parade in Florissant.
 
Thank you to all of our volunteers for making the Valley of Flowers parade a huge success.  Keeps the momentum of our campaign going strong!
---
Knights of Columbus Hall
50 Saint Francois St, Florissant, MO 63031-5127 
(picnic has moved inside)
Come enjoy an evening of Democratic camaraderie at the Knights of Columbus Hall.
Suggested contribution is $25
Food and drink will be provided.
---
FRIENDS OF GINA WALSH will be having a float in the 2012 VALLEY OF FLOWERS PARADE!
Sunday, May 6, 2012
Florissant, MO
2012 is the 50th Anniversary of the Valley of Flowers Festival. Enjoy a weekend of fun events.
The 2012 Theme is "Valley of Flowers Celebrates 50 Years of Festivals" and Gina's volunteers have selected the 1975 Freedom theme. Join us at the parade on Sunday afternoon.
---
Connect with Gina on Facebook
Connect with Gina on Facebook and view photos from her official Announcement on Saturday, Feb. 26th, at the Old St. Ferdinand Shrine and Historic Site in Florissant, Missouri!
---
Courtesy of the Labor Tribune view additional photos from the St. Louis Building and Construction Trades Man of the Year Awards event.
---
---
Remember to register to vote!
---
Halloween Trivia Night!
Friends and supporters of Gina Walsh for State Senate at the IBEW Local 1 Hall for a frightfully fun Halloween Trivia Night!
---
Gina Walsh and fellow members of the International Association of Heat and Frost Insulators and Allied Workers  at the 2011 Labor Day Parade in St. Louis. 
---
Time: Saturday, October 29 · 6:30pm
Location:
I.B.E.W Local 1 Union Hall
5850 Elizabeth Ave.
St. Louis, MO 63110 
$20 a person - 8 people per table. 
Doors open at 6:30 pm with the 1st Round of Trivia questions beginning at 7:00 pm.
Soft drinks and Beer will be provided (bring your own snacks).
Click here for a printable Sign-up Form.
Costumes are optional and we will have a Halloween contest!
September is national Hunger Action Month and my campaign's commitment to North St. Louis communities continues with a request for basic non-perishable foodstuffs.  Community service is public service and it starts with each of us.
Please consider donating a non-perishable food item that will help a neighbor.
Call Gina (314) 223-5016 or MiMi (636)-332-6372 with any questions.
---